New logo VisitPoprad.sk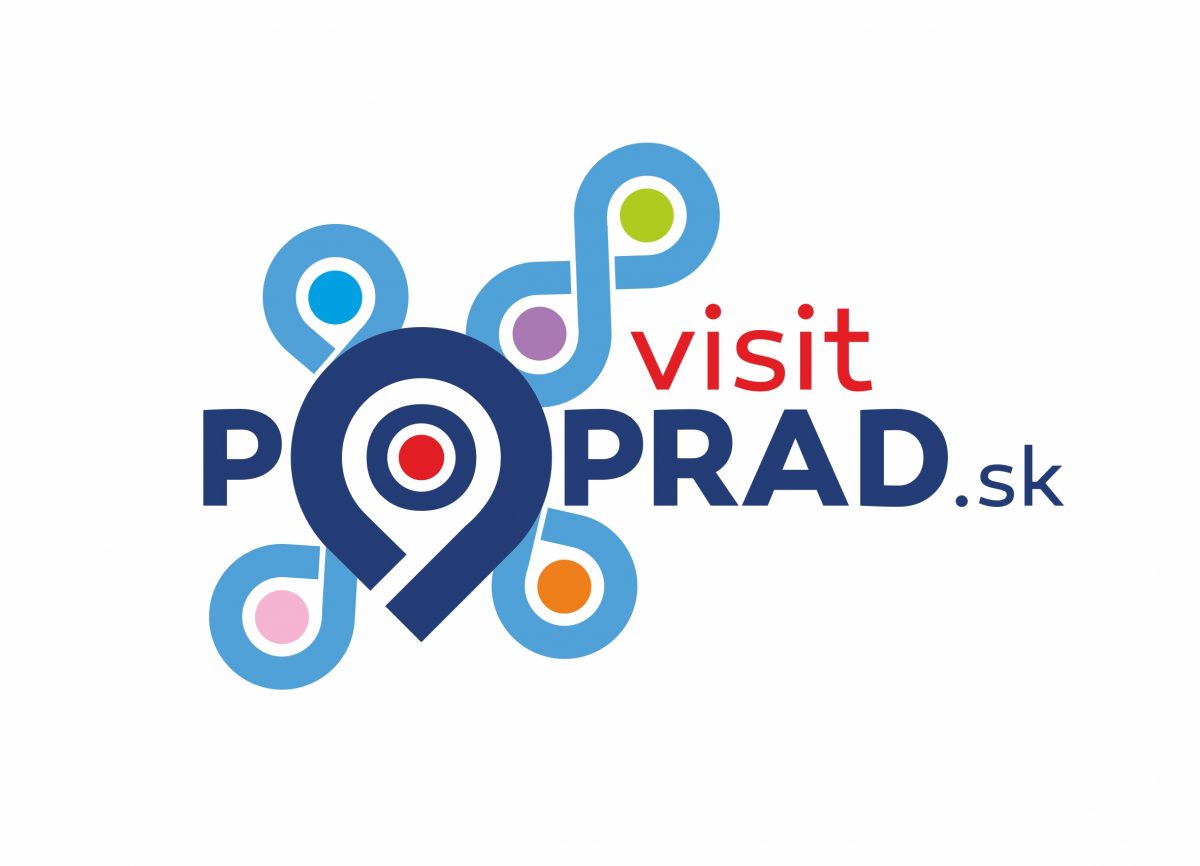 VisitPoprad.sk logo in the transferred meaning portrays tourism and free time area in Poprad.
The basic metaphor is representation of the GPS sign, which defines Poprad as the final destination of the journey.
The biggest sign is in the center of Poprad – its main city district Poprad, on which are connected another GPS signs symbolizing another city districts one whole – the city of Poprad.
The layout of the smaller GPS signs reflects the geographical disttribution of the districts Veľká, Spišská Sobota, Matejovce, Stráže and Kvetnica towards the central part of Poprad.
The basic colours of the logo are based on the colours of the coat of arms of the city point to the variety, diversity and fun that Poprad – white, blue and red. The complementary colours used in the center of symbols point to the variety, diversity and fun that Poprad offers as a destination.
Different colours of the individual city dsitricts are also based on the fact that each one is unique and different – it offers something different – and as in the logo – they create one whole – our unique city.
The very shape of the logo, which creates an imaginary arrow pointing from the right downwards, thus slightly corresponds to the coat of arms of the city through the motif of arrows, thus evoking more to come to the city than to leave.
In the logo you can also find a hidden symbol of infinity – for many unlimited opportunities for leisure and ways of getting to know that our city offers.
The very symbolism of the connection concerns not only the city districts, but also the connection of the people – the inhabitants of the city, who are connected in different ways and united our city as Poprad inhabitants.
The use of the new VisitPoprad logo is governed by the design manual and the use requires the express consent of the Municipal Information Office Poprad, which you can request at  riaditel@visitpoprad.sk.